5 Reasons for Website Enhancement
It is for sure that you don't want customers to have assumptions about your brand! Without the proper information, customers find it difficult to understand the services you are providing to them. Website is the best medium to advertise your brand than any other marketing strategy. If you have a well-structured website, you will gradually notice an increase in the count of customers from visitors. In this blog, we will be talking about the website redesign and its benefits to a business.
How frequently you check analytics? Daily or weekly?
Analytics play a vital role in business growth. You can build data-driven strategies to reduce overall costs. An article by Marcum says that continuous website enhancement according to the user feedback helps in generating leads. Therefore, the website should be updated within 3 to 4 years to keep pace with the latest technologies and trends. Behavioral data from analytics will help you to recognize the areas of improvement. Convert visitors to customers by understanding the analytics to increase user engagement.
Let's uncover the reason to improve website design-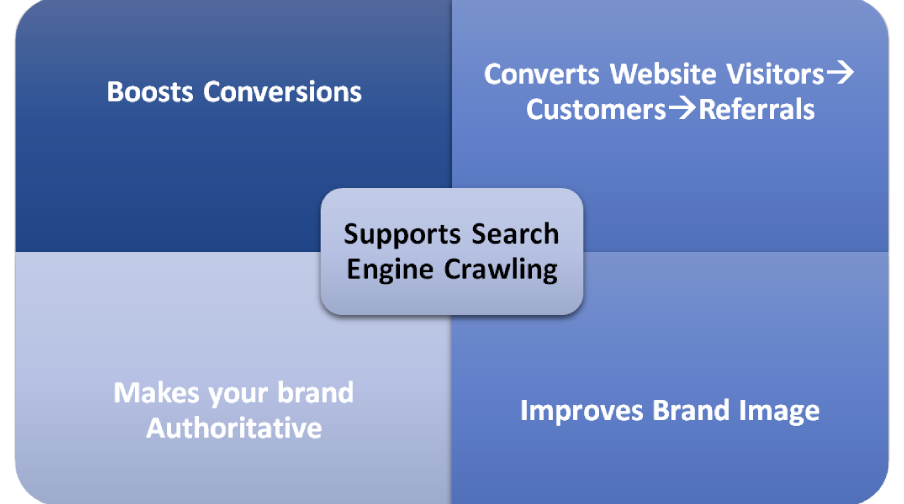 Boosts Conversions
Yes, your organic and paid marketing strategies are working but what about your website? The design and functionalities of it are outdated. It needs a repair for boosting your conversion rates. Before Redesigning a Website, conduct proper research based on impressions and user data. Search for the latest web design technology to rebuild the website's structure.
You can include a chatbot or social media buttons to help customers to contact you. You can also add a call to action, upgrade your content, insert more visual elements and change your design. Hook your visitors with a user-friendly design to motivate them to spend more time surfing your website's features.
Converts Website Visitors Customers Referrals
UI/UX Enhancements (Layout and Navigation) of a website have a major contribution in improving user engagement. On top of it, if your website is compatible with mobile platforms, you will surely get better responses from the users. Remove extra pop-ups and advertisements as it makes customers lose their interest.
On behalf of it, you can add a short video describing your business. Your website should be appealing according to your business type. For example, your brand is associated with software development then it should have a well-built portfolio and testimonials from your happy clients.
Supports Search Engine Crawling
How do you read a text? By reading it. Unfortunately, search engines like Google can't. It uses "crawling" to understand a website's links, structure, images, and audio. If the structure is outdated then Google will not be able to rank your website. To support search engine crawling, you have to upgrade your website according to the latest trends. Check Technical SEO after upgrading your website. You can continue monitoring the tags and headings that you have predefined.
Makes your brand Authoritative
There are various websites on the web that provides free images that you can use for graphics. We would recommend you to build images in-house by experienced graphic designers. They have the skills to create visuals that give glimpses of your brand. You can also save these visuals to reuse later for any modifications. Customized Graphics attracts the audience to your site by making your brand authoritative for the public. A customized image explains your brand properly and gives a professional appearance.
Improves Brand Image
Firstly, take time to redesign the website. Don't be in a hurry. Build wireframes and sitemap to avoid confusion for website design. Secondly, communicate with developers, designers, and digital marketing experts to evaluate the views of customers on the current website. Take an idea from the team before improving the website. Lastly, perform website testing.
Test the website usability before you launch its updated version. Take help from the internal stakeholders to check on the necessary features/functionalities. Self-service before providing services to the customers is better than regretting receiving negative feedback.
These were some of the reasons that state that you need to improve your website continuously. An upgraded website helps to convert prospects at a faster rate. Remember that everything is important. Whether it is setting up a physical working location, building a website, and maintenance for both of these. Otherwise, you will keep losing customers.